How to bypass activation lock on iPhone
As it happens that we forgot the code to activate our phone or when we bought a 2nd hand iPhone and unable to get access to it. It is a serious problem that has been faced by many peoples and are still searching for a solution. If you are also facing this issue then don't worry, we are here to give you a proper solution so that you can unlock the screen of your iPhone.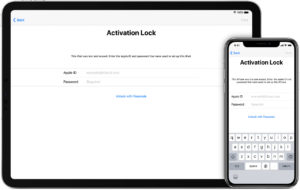 How to bypass activation lock on iPhone
It is the most irritating thing when we are unable to access our iPhone. That's why we are giving you some of the methods through which you can solve this issue. So here we go –
1.  Using the DNS method
For this method, you need to make sure that you have inserted the sim card, as it is necessary to complete the process. Just follow the steps –
At first, you need to restart your iPhone and then complete its setup process.
Then you have to tap the option of Select the Wi-Fi network and press the home button.
There you have to tap on the mire Wi-Fi settings option.
Now you have to select the configure DNS and just after that, tap on the manual.
Then you have to tap on the Add server option and in the blank space, add your location's server address.
Now just tap on the Save button and then go back and tap on the ask to join first button.
Then you have to enter the password to join the network.
Now your phone will try to activate, so just wait until the process completes.
So this is the way through which you can do bypass the activation lock on iPhone. Let us know one more method to unlock your iPhone without adding the passcode.
2.  Using Find my phone
This is also a great method through which you can get access to your phone without adding a passcode. Just keep in mind that you will lose all of your data with this passcode. So we will recommend recovering the phone before doing this process. Just follow the steps to implement this method –
You need to use the laptop and then go to the website icloud.com/find.
There you have to login to your account by adding the Apple id and password.
Then you have to enable the Find my phone option on your iPhone and then click on the All devices option on your Laptop.
There you will get to see your iPhone name, just tap on the Erase iPhone option.
Just wait for a few moments, it will erase all of your previous data with the passcode. Now you will able to access to your iPhone again. That's it.
CONCLUSION
So these are the ways through which you can bypass the activation lock on iPhone. Both of the methods are easy to implement, just follow the steps carefully. Still, if you have any doubts related to this article, then let us know in the comment section.